Jurgen in (cooperation with) press and media
For sports organisations it is becoming increasingly important (as Thomas Bach, IOC president, stated earlier) to realize that "youth today has so many options for their leisure time that you just can't wait for young people to come to sport".
In order to become /remain appealing to young people, sports need to profile themselves as lucrative and media friendly. Whether attracting younger people is the main driving force or a side-effect of attracting sponsors, making the cultural and artistic dimensions of events like the Olympic Games of secondary importance, is another discussion.
Making the sport of sailing more media friendly is not only a matter of selecting the disciplines to be presented to the media and the interaction between media and athletes / coaches, but also explaining the roles of the different officials and improving their approachability / interaction within the given rules framework.
This website has been created with the intention to provide some information about Jurgen and his activities. It however can not be comprehensive.
If you have question about Jurgen's roles and activities that is not covered by the different sources below, please do not hesitate to get in touch
---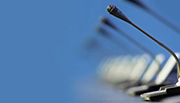 ---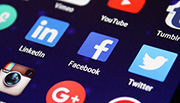 Social media
Jurgen is present on a number of social media:
You can follow his activities on Twitter and Instagram.
A summary of his most important functions and appointments can be found on LinkedIn
A collection of still images from Jurgen and his activities is put at your disposal on Flickr
At a later stage Jurgen will also provide video footage on his YouTube channel
---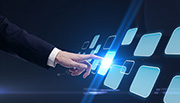 Requests
If you have specific questions about his activities, functions or appointments, you're kindly invite to either:
- contact Jurgen for a face-to-face interview
or
- send your media-related requests in writing.
---
When I face the media, maybe I don't feel it now, here with you, because it's a different sort of interview, but when I face the media before or after the game, I feel it as part of the game.
José Mourinho