Gastronomy - Gastrodiplomacy - Culinary diplomacy
---

As son of people appreciating a good glass of wine and a plate of delicious food, it should not be a surprise that in addition to sailing, Jurgen also developed through the years another passion, i.e. "gastronomy". Combine it with his interest in subjects like history, culture and diplomacy and you get to what some people nowadays call "gastrodiplomacy" and "culinary diplomacy".
Food is a tangible tie to our respective histories and serves as a medium to share our unique cultures.

Paul S. Rockower
While travelling, nothing beats a nice lunch or dinner composed of several regional dishes in the company of the locals (either colleagues and friends you visit or new acquaintances).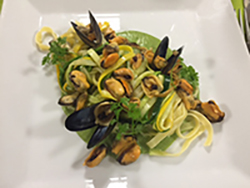 What started as a number of visits to nearby restaurants serving local Belgian or foreign dishes would soon evolve to visits to restaurants abroad of different ratings (including those of Michelin, Gault & Millau or We're Smart Green Guide) and subsequently to an interest in the "savoir-faire".
You go to a restaurant for the food, you come back for the hospitality.

Top Chef - Season 10 (2013) - judges
To fully appreciate the palate, the complexity of a dish and how its prepared, plated and served, one needs to have experienced some of the challenges faced by kitchen and waiting staff. For that purpose, Jurgen started following culinary evening courses and workshops.
In addition to food, Jurgen also explored the fascinating world of wine, traveling through neighbouring countries like France (Champagne region, Bordeaux region, ...) and Germany (Moselle valley) but also further away (South Africa, Argentina, New Zealand, Australia,...). Although he hasn't yet had any formal training in that field, it is not excluded that this will happen in the (near) future.
Since I was a child, I have always been taught that the best deals are often concluded outside formal meeting rooms.

Jurgen Cluytmans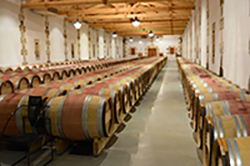 It would be a pity if you know the perfect restaurant / bistro to go to, the best dishes to suggest to your guest / partner and then simply ruin the moment because you simply have no clue which drinks to pair them with.
Jurgen currently holds a "sous-chef / second de cuisine" degree from the evening school of Qrios Campus VTI Leuven. He followed a number of workshops at Le Cordon Bleu and École Ritz Escoffier, is a gastronome member of Club Prosper Montagné in France, a member of Club Prosper Montagné in Belgium and has been awarded the honorary title of "Hospitalier d'Honneur" by the "Hospitaliers de Pomerol" for his interest in / promotion of their wines.